Watson's House of Style
From Kustomrama

Watson's House of Style is a paint shop started and operated by legendary painter Larry Watson. Larry opened up the shop on Artesia Boulevard in Bellflower, California after graduating from school in 1957. As his reputation as a painter and pinstriper grew Larry decided that it was about time to open up his own shop. In order to promote his brand new shop, arry bought a brand new 1958 Ford Thunderbird that he took to Barris Kustoms for som mild modifications. Bill Hines and Bill DeCarr that worked at Barris Kustoms nosed and decked the car, shaved the handles and rounded the corners. After that Larry painted the car with six coats of pearl over a fine metallic silver base. Larry didn't tint the pearl with transparent mixing black toner that eliminated the cloudiness, and he thought the car turned out too bright. Larry thought the bright look made the car look way too large, so in order to fix it up, Larry taped the panel lines of the bird with 1-3/4 inch tape and shot candy apple burgundy over it. With this paint job many thinks that Larry invented the Panel Paint Job. The Thunderbird was the first car featuring a silver pearl and candy burgundy paint job, but before he painted panels on his own car he had already paneled Zeno Stephens' 1955 Mercury. Zeno wanted something different, no scallops or flames, so Larry body paneled it. Larry painted the car in Titian Red and striped it in gold. After painting the car Larry never saw it again, not in a magazine, or at a car show, nowhere.[3]
In 1960 Larry applied his first Metalflake job on Ron Aguirre's Corvette, the X-Sonic. The X-Sonic did also feature Watsons first fade paint job. As Aguirre kept modifying the car, Watson painted it six times. Between 1960 and 1966 Larry got tired of all the masking and striping, and he started doing mostly straight candies with Metalflake or Pearl tops, or Pearl bottoms with matching Candy tops.[4] Larry was kicking ass working anything from 12 to 20 hours a day, 7 days a week. He had 5 or 6 helpers.[3]
At the peak in 1966, Larry sold the shop he had on Lakeward Boulevard in Paramount, and moved to Mexico in order to pursue an acting career with his wife. While Larry was away, two other "Watson" custom paint shops sprung up, one in Downey, and one in Burbank.
The Bell Comeback
When Larry returned to California in late 1966 he opened up a new shop in Bellflower. The shop was located on 17412 Lakewood Blvd., on the corner of Artesia. Marshall Tripp worked for Larry between 1966 and 1967. At the time Ken McGoldrick was the manager in the shop. In 2016 Marshall told Kustomrama that "Kenny was the "manager," although Larry was always there. He was a good guy and knew his stuff when it came to Larry's work. He taught me how things should be done." Marshall remembers that Joe Perez did Watson's interiors while he worked for him; "I remember Watson saying once "you'll never win best interior with black.""[5]
After Larry had opened up the shop in Bellflower, he determined that he had to get his name back on the show circuit,, so he decided to do something completely new for the upcoming show at the Los Angeles Sports Arena in April 1967. Larry was painting Doug Carney's 1963 Pontiac Grand Prix for the show, and decided to do a lace paint job on the car. Ha had never tried the technique before, but Von Dutch had told him about a doily that ha had on a bench in his shop. One day while cleaning up in the shop he had removed the doily, and a beautiful overspray pattern had been left on the bench. Von Dutch dug the design and painted clear all over it. While wondering about what to do with Doug's Pontiac, Larry remembered this story, and decided to painty the whole side of the car using a lace pattern with Lucky Lage Duble X Pattern. Many believes that custom painter Joe Andersen invented the technique as he demonstrated it in the Rod & Custom March 1968 issue, one year after Larry painted Doug's Pontiac.[4] Larry's newly painted Pontiac made it's debut at the April 1967 show together with 53 other cars in the center arena of the car show, who was sponsored by the Tridents Car Club. At the same show he also had over two dozen motorcycles upstairs. At that point he figured that he couldn't get any further, and he decided to sell the shop and get out of the business.[3] Watson left the custom car scene in favor for a blossoming Tv and movie acting career. He painted and striped numerous luxury or sports cars for actors, actresses, directors, producers, or casting directors to gain entree. Between 1967 and 1985 Larry ended up in 141 different shows, such as MacGyver, Columbo, and Mission Impossible.[6]
In the early 1970s, David Mirsky was a neighborhood kid that worked for Larry part time at his shop on Santa Monica Blvd in West Hollywood, and at his Melrose Avenue shop in Hollywood. David was one of those kids that hung around Larry's shop, that after a while was put to work. He was around 15 or 16 years old at the time, and Larry used him to take parts of cars, prep them for work and paint, color sanding and all sorts of other tasks. He was paid in hamburgers and fun, and he recalls working on Evel Knievel's jet bike, something that was really cool for a 15 years old kid. To David and his friends, Larry was the coolest guy they had ever met. He was a magician with cars and a good looking guy always looking for acting gigs. To David, Larry was who Burt Reynolds copied himself after. David remembers that Larry always had a slim cigar in his hands. He used the cigar like a prop when he made his points. David worked for Larry for a short period of time, and he remembers him as a good guy that always treated him as a friend. Larry painted a Bell Star helmet for David in 1971 that he still owned in 2013.[7]

In the late 1970s Larry Watson worked on a movie he wanted to produce called "The Paint Booth". Working for the movie he visited car shows handing out flyers on cars he wanted to use in the movie. For the movie Larry was looking for racers, hot rods, customs, and stocks 1956 or older. The backside of the flyer shows a print of Larry's business card. On that card he promotes his business as "Watson's Custom Auto Painting", Since 1955. His shop was located at 5576 Melrose in Hollywood. On a later business card he had changed the name to "Theatrical Auto Body", Complete Auto Painting Since 1969. The shop was still located at 5576 Melrose Avenue in Hollywood.[8]
Employees
Bill Hines
Jim Noteboom
Larry Lorenzo
Larry Watson
Walt Drews

Cars Painted by Watson's House of Style
Ed Roth's Outlaw
Ed Roth's Beatnik Bandit
Ed Roth's Mysterion
Ed Roth's Orbitron
Ed Roth's Rotar
Ed Roth's Road Agent
The Mysterion
Norm Grabowski's 1922 Ford Model T Bucket - The Lightning Bug / The Kookie T
Bill NieKamp's 1929 Ford Model A Roadster
Bill DeCarr's 1932 Ford Roadster
Clyde Hamilton's 1932 Ford 3-Window Coupe
George Collins' 1932 Ford
Phil Kaelin's 1932 Ford 5-Window
Pete Limpert's 1936 Ford Tudor Sedan
Harold Johnson's 1949 Chevrolet Fleetline
Larry Watson's 1950 Chevrolet - Grapevine
Rod & Custom Magazine's Dream Truck
Santo Vasques' 1950 Chevrolet Convertible
Lowell Helms' 1950 Ford Tudor
Bill Haddad's 1951 Chevrolet - The Blue Ribbon
Jake Bultsma's 1951 Chevrolet Bel Air
Pete Angress' 1952 Ford
Hayward Mendenhall's 1953 Ford Pickup
Roger Miller's 1953 Ford Club Coupe
Bob Schremp's 1954 Chevrolet Bel-Air
Duane Steck's 1954 Chevrolet - The Moonglow
Gerald Twamley's 1954 Chevrolet
Jerry Preston's 1954 Ford
Delmar McCutcheon's 1955 Buick - The Kandy Kane
Roy Abendroth's 1955 Buick Century - The BuSonic
Al Lazarus' 1955 Chevrolet
Jerry Koller's 1955 Ford
Larry Quatrone's 1955 Ford Crown Victoria
Calvin Wiekamp's 1955 Mercury
Zeno Stephens' 1955 Mercury
Dick Gonzales' 1955 Studebaker
Gary Niemie's 1956 Buick
Jim Doss' 1956 Chevrolet
Jim Jackson's 1956 Chevrolet
John Busman's 1956 Chevrolet
John Drew's 1956 Chevrolet
Ron Aguirre's 1956 Chevrolet Corvette - The X-Sonic
Dave Robertson's 1956 Ford F100 -Lil Nugget
Johnny Zupan's 1956 Ford F-100 Truck
Jack Arnold's 1956 Mercury
Ron Dulin's 1956 Plymouth Fury
Jack James' 1957 Buick
Kermit Hanson's 1957 Buick
Larry Watson's 1957 Cadillac Eldorado Brougham
Pinky Richard's 1957 Chevrolet Corvette
Harry Okuda's 1957 Dodge
Charles Kuhl's 1957 Ford Ranchero
George Mitobe's 1957 Ford
Jim Parker's 1957 Ford Thunderbird
Jim Shiery's 1957 Oldsmobile
Ed Borgotte's 1957 Pontiac
Terry Holloway's 1957 Plymouth
Steve Drale's 1958 Cadillac Brougham
Benny Schiller's 1958 Chevrolet Impala
Dave Robertson's 1958 Chevrolet Impala
Jim Doss' 1958 Chevrolet Impala
LaVonne Bathke's 1958 Chevrolet Corvette
Johnny Taylor's 1958 Ford
Jeanne Beaumont's 1958 Ford Thunderbird
Larry Watson's 1958 Ford Thunderbird - Vino Pasiano / The Burgundy Bird
Floyd DeBore's 1958 Pontiac Bonneville
Larry Watson's 1959 Cadillac
Bob Mayfield's 1959 Chevrolet
Fred LeFevre's 1959 Chevrolet El Camino
Jerry Preston's 1959 Chevrolet El Camino
Larry Kubota's 1959 Chevrolet Impala
Don Loster's 1959 Ford
George Teixeira, Jr.'s 1959 Ford Thunderbird
Dodson Latham's 1959 Oldsmobile
Mike Perello's 1960 Ford Starliner
Doug Vido's 1960 Pontiac Catalina
Walt Drews' 1961 Dodge
Larry Watson's 1962 Cadillac
Johnnie Alan McCann's 1963 Chevrolet Impala SS
Jim Boyd's 1963 Ford
Dave Robertson's 1963 Pontiac Grand Prix
Doug Carney's 1963 Pontiac Grand Prix
Dan Woods' Milk Truck
Dave Pearce's 1965 Chevrolet Impala
Ed Roth's Druid Princess

Cars Pinstriped by Larry Watson's House of Style
Harvey Budoff's 1950 Ford
Duane Steck's 1954 Chevrolet - The Moonglow
Danny Purinton's 1956 Mercury
Jim Arkin's 1967 Buick Riviera

References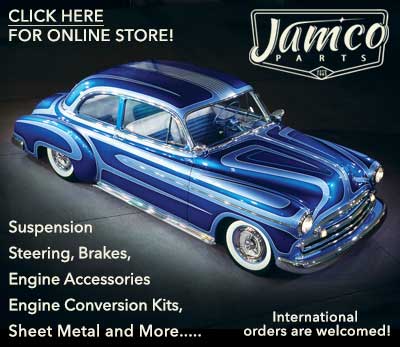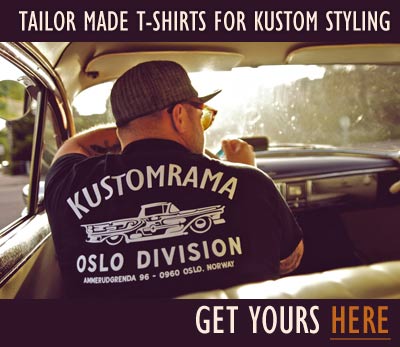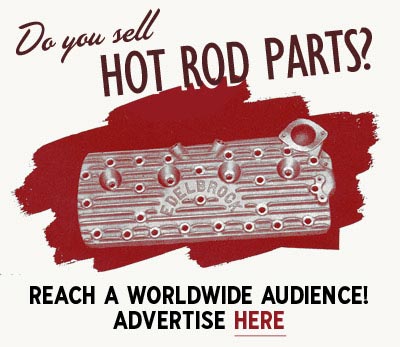 Did You Enjoy This Article?
Kustomrama is an online encyclopedia dedicated to traditional hot rod and custom cars. Our mission is to protect, preserve and share traditional hot rod custom car history from all over the world.
Help Us Make This Article Better
If you have additional information, photos, feedback or corrections about Watson's House of Style, please get in touch with Kustomrama at: mail@kustomrama.com.